Fructose in Schools Study
The Fructose in Schools Study (FiSS) is designed to give students a positive research experience and an opportunity to engage in a real-world scientific experiment that they do on themselves!
The purpose is to understand whether there are significant differences in fructose absorption in New Zealand children and how this relates to the trajectory of obesity development. At the MOKO Foundation, WKTT has been delivering this program to kura in the Far North since 2017.
The study is being directed by a team of researchers affiliated with the Maurice Wilkins Centre for Molecular Biodiscovery, a Centre of Research Excellence based at the University of Auckland. It is being delivered however by Waharoa ki Te Toi, a community-based health research team located in Kaitaia. 
Number of students exposed to the study
The science behind the study - He kōrero putaiao
Fructose has become an increasingly significant contributor to our diet, now representing over 10% of average calorie intake in USA (1) and similar amounts in NZ (2). Importantly, though, there is a large degree of variability between individuals in their ability to absorb fructose (3), which is not the case for glucose. Therefore, it is possible that high fructose absorbers will be more likely to suffer deleterious effects of excess fructose intake than low absorbers. 
Despite the potential importance of this issue, there are very few studies to understand the basis for these differences. Fructose uptake responses can be affected by age, by diet and by conditions like obesity and diabetes (Douard & Ferraris, 2013). However, there is also significant potential that genetic differences may also contribute to differences in fructose uptake.
(1 Marriott, Cole & Lee, 2009) (2 Thornley, McRobbie & Jackson, 2010) (3 Berni Canani et al., 2016)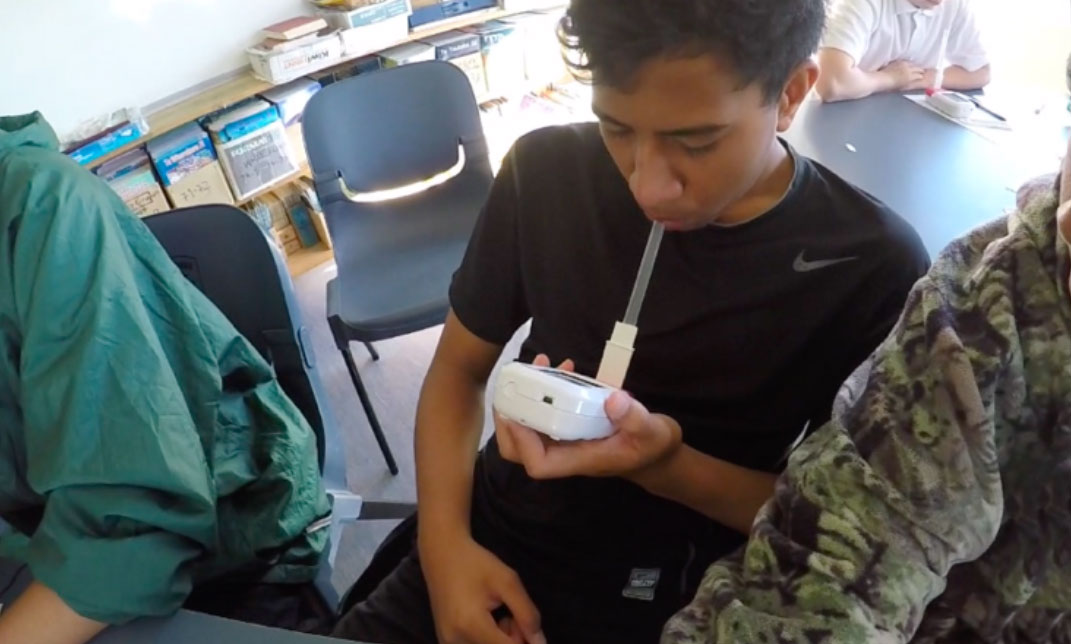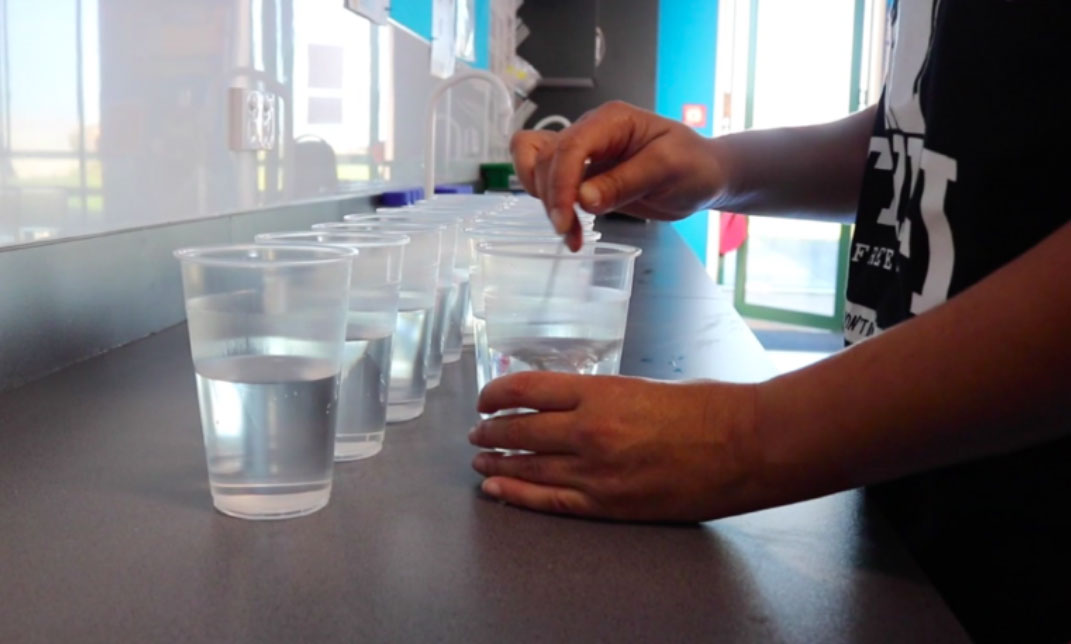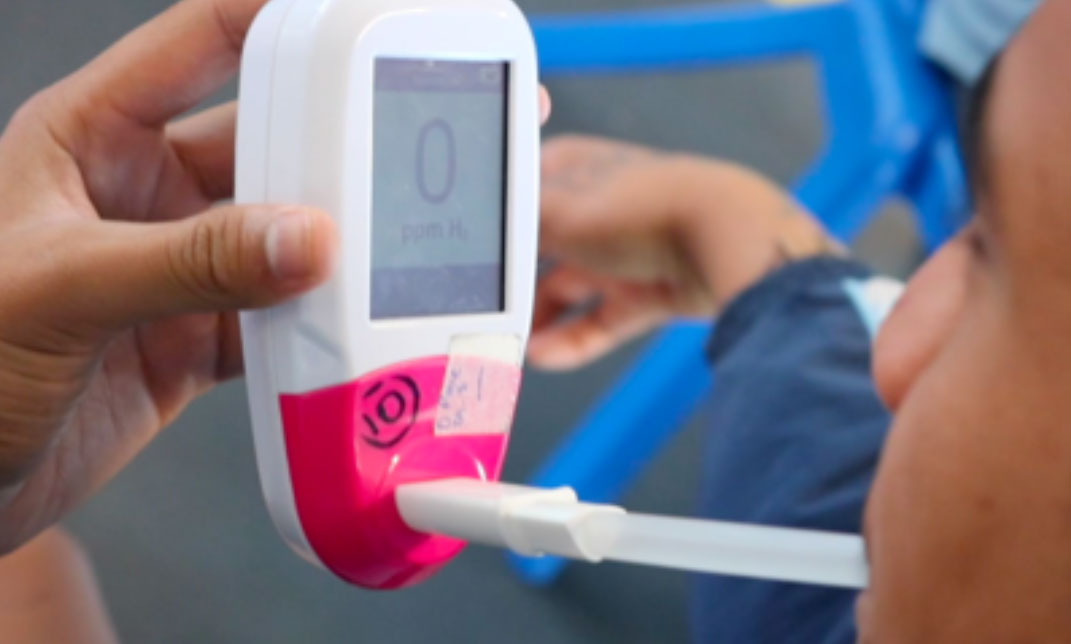 Students come to school fasted from 9pm the night before (so no snacks after 9pm and no breakfast).
After some introductions and whanaungatanga, they take a brief baseline measurement using the breathalysers and then drink a set amount of sugar dissolved in water (which is about the same amount in a can of coke).
After the sugary drink is consumed and started to become absorbed byt the body, the rangatahi measure their own Hydrogen levels using a breathalyser every 15mins for 1.5 hours.
During this process we have a health survey for them to fill in and also measure their height, weight and waist circumference.
At the end we provide a kai since they missed breakfast
Number of participating schools
Te Kura Kaupapa Maori o Te Rangiāniwaniwa
Te Kura kaupapa Maori o Pukemiro
Kaitaia College
Okaihau College
Taipa Area School
Broadwood Area School
Te Kura Kaupapa Maori o Kaikohe
Timaru Craighead Diocesan
Otahuhu College
Hamilton Boys Highschool
Whangarei Christian Renewal School
Dargaville Highschool
Hato Petera College
Lynfield College
Te Kura Kaupapa Maori o Te Rangiāniwaniwa
Te Kura kaupapa Maori o Pukemiro
Abundant Life
Kaitaia College
Okaihau College
Te Kura Taumata o Panguru
Taipa Area School
Broadwood Area School
Te Kura Kaupapa Maori o Kaikohe
Te Kura Kaupapa Maori o te Rangiāniwaniwa
Te Kura kaupapa Maori o Pukemiro
Together with The MOKO Foundation, researchers from distinguished Universities have already started divulging into genetic and other research based investigations, specifically for Māori and rural populations.
"The Sugar in Schools Study – The secrets of sugar" is based on a research study we are currently running in the Far North.